WHO WE ARE
Oom Schalk se slaghuis opened its doors for the first time on 29 January 2016 in the Zorba Complex in Phalaborwa and it was a huge success. Oom Schalk se slaghuis is a small butcher shop situated in a neighborhood. We are committed to providing good customer care services to our clients.  We source our meat from the local Abattoir in Phalaborwa and we only provide A-class quality meat to the high standard of pre-packed and over-the-counter meat products. Our Boerewors products are made from only the finest spices and ingredients available on the market.
Our Butchery Managers Schalk & Johan have many years of experience. They are responsible to make sure that everything runs smoothly daily in the butcher shop. They maintain safety and sanitation standards according to Government regulations.
 Our customers now good quality meat and related products and are prepared to pay a fair price for good A-grade meat products and that special attention for specific meat requirements that our staff gladly will cut & weigh meat of your choice according to customer's specifications.
BEEF PRODUCTS
When we think of beef the following comes to mind, a mature rump steak sizzling on the braai or a beef roast for Sunday lunch.
Method of cooking
Grill | Roast | Fry |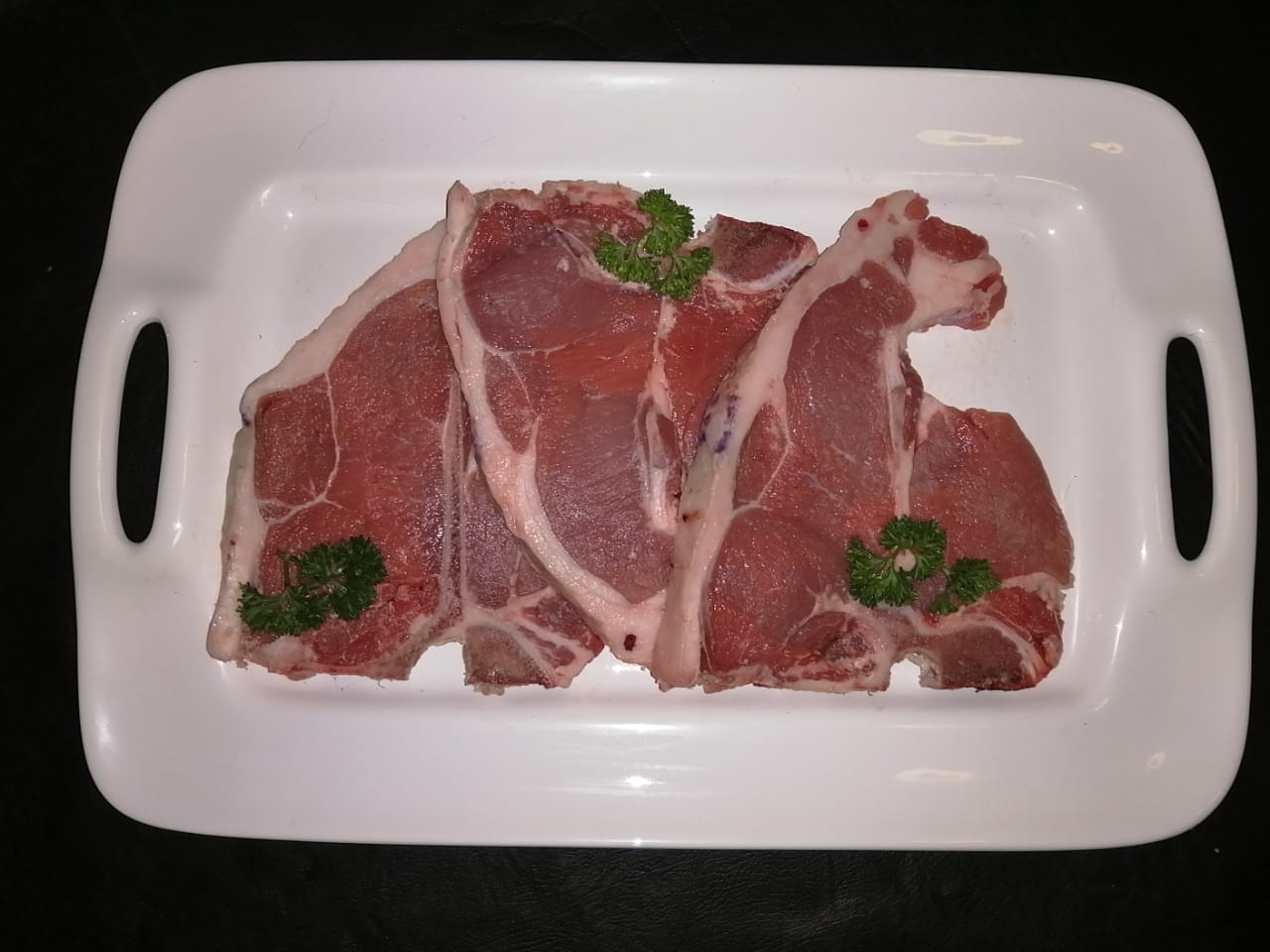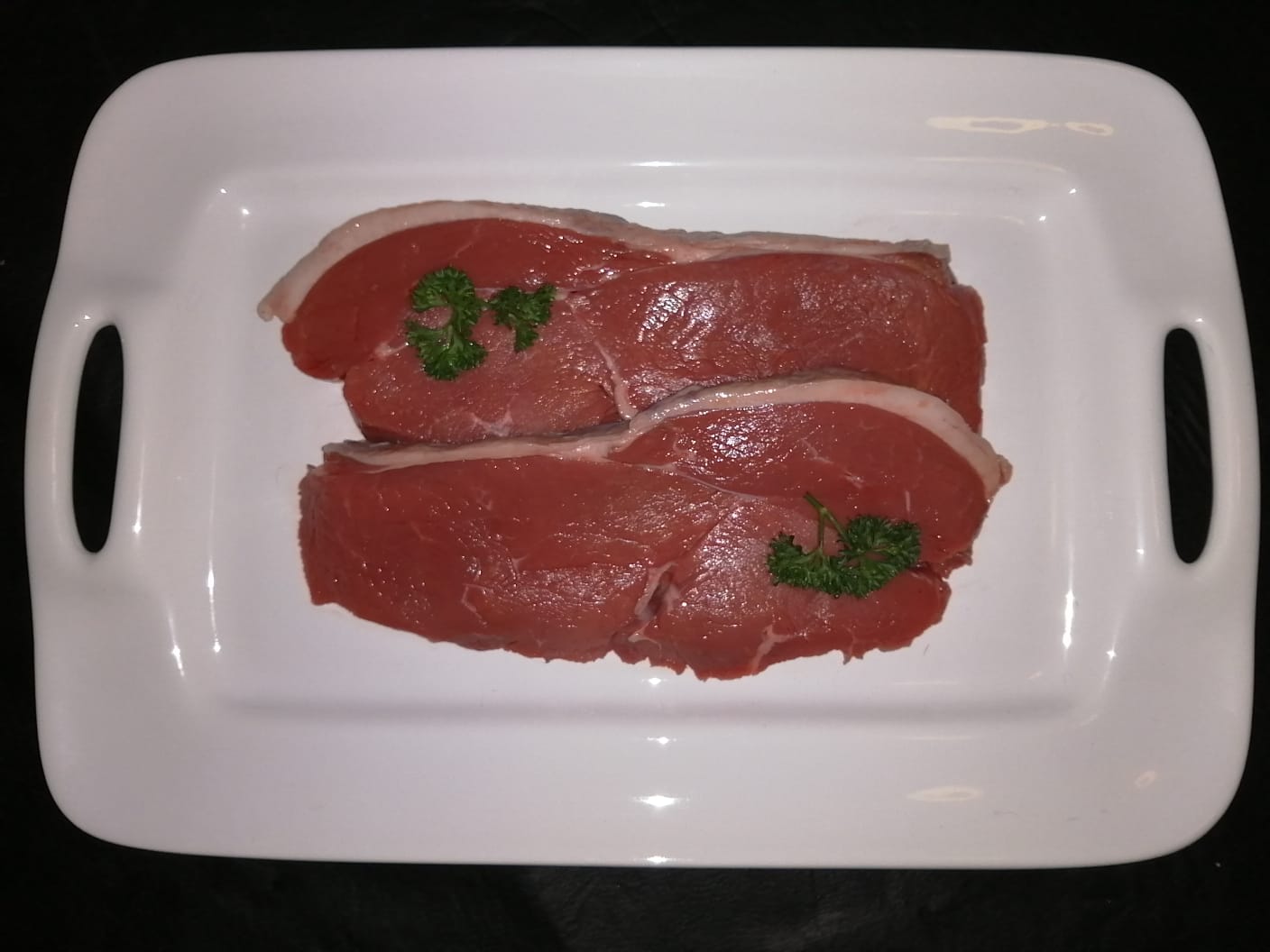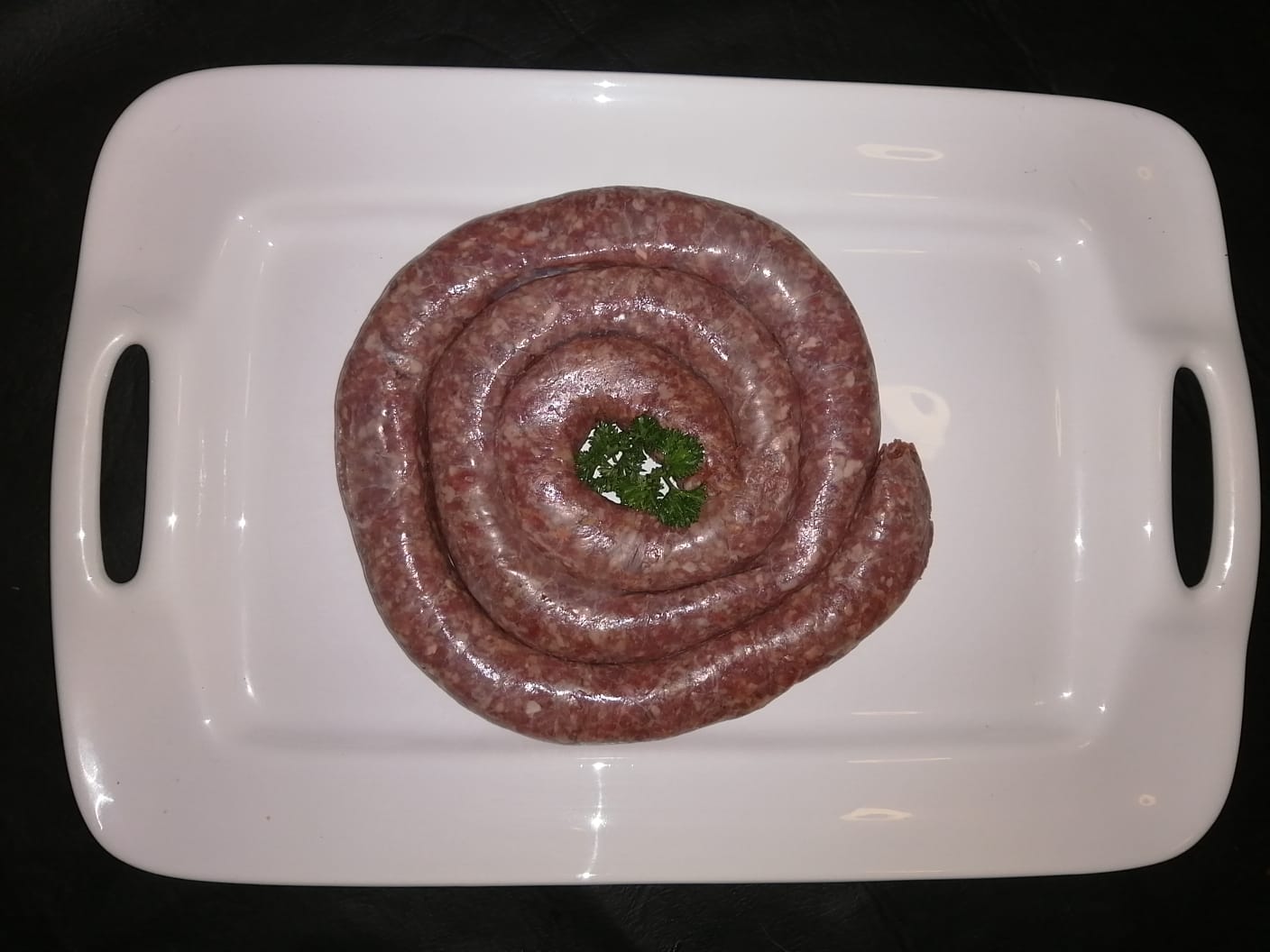 LAMB PRODUCTS
When we think of beef the following comes to mind, succulent roasted lamb shanks or loin chops sizzling on the braai or frying in a pan.
Method of cooking
Grill | Roast | Fry |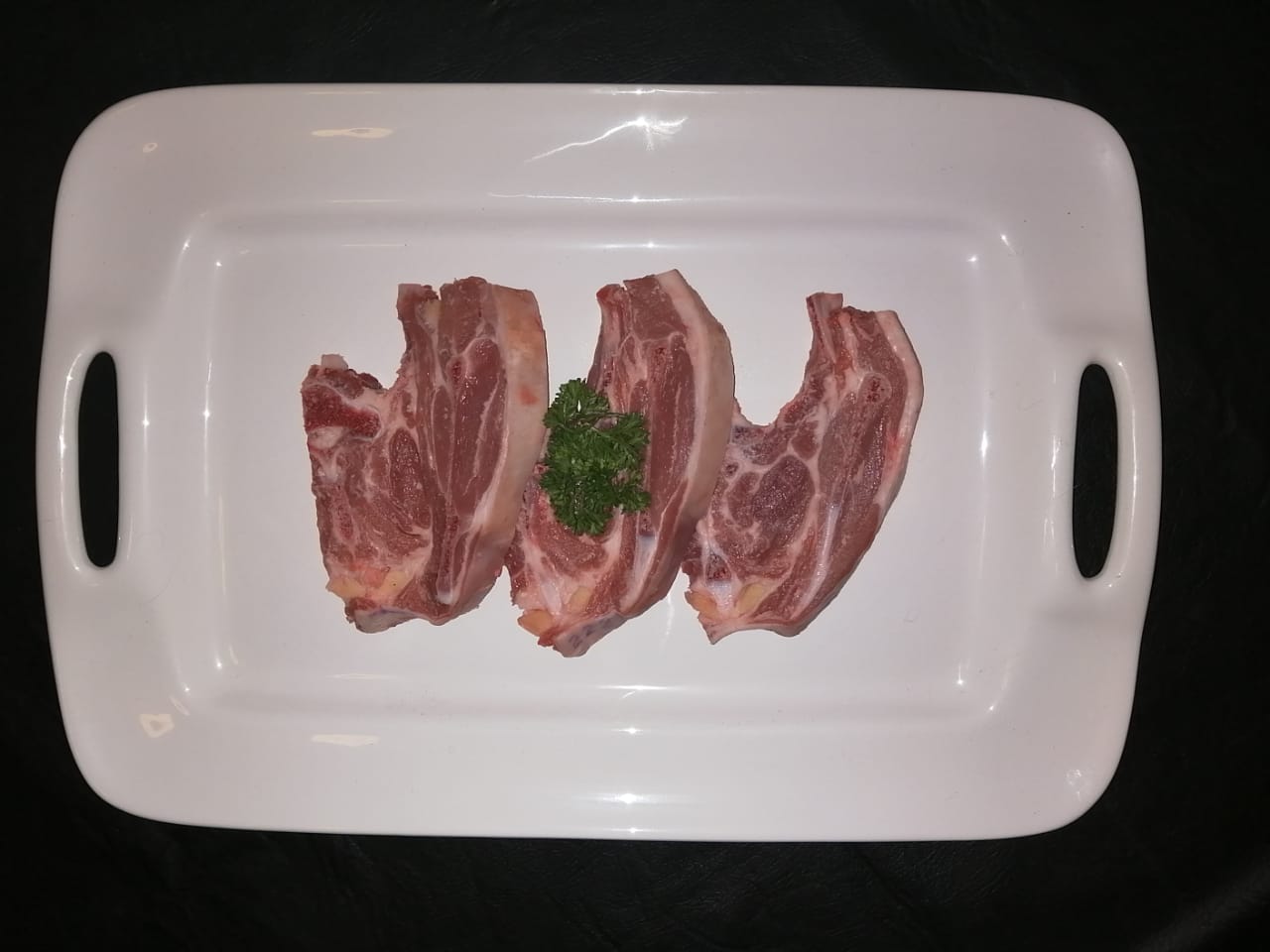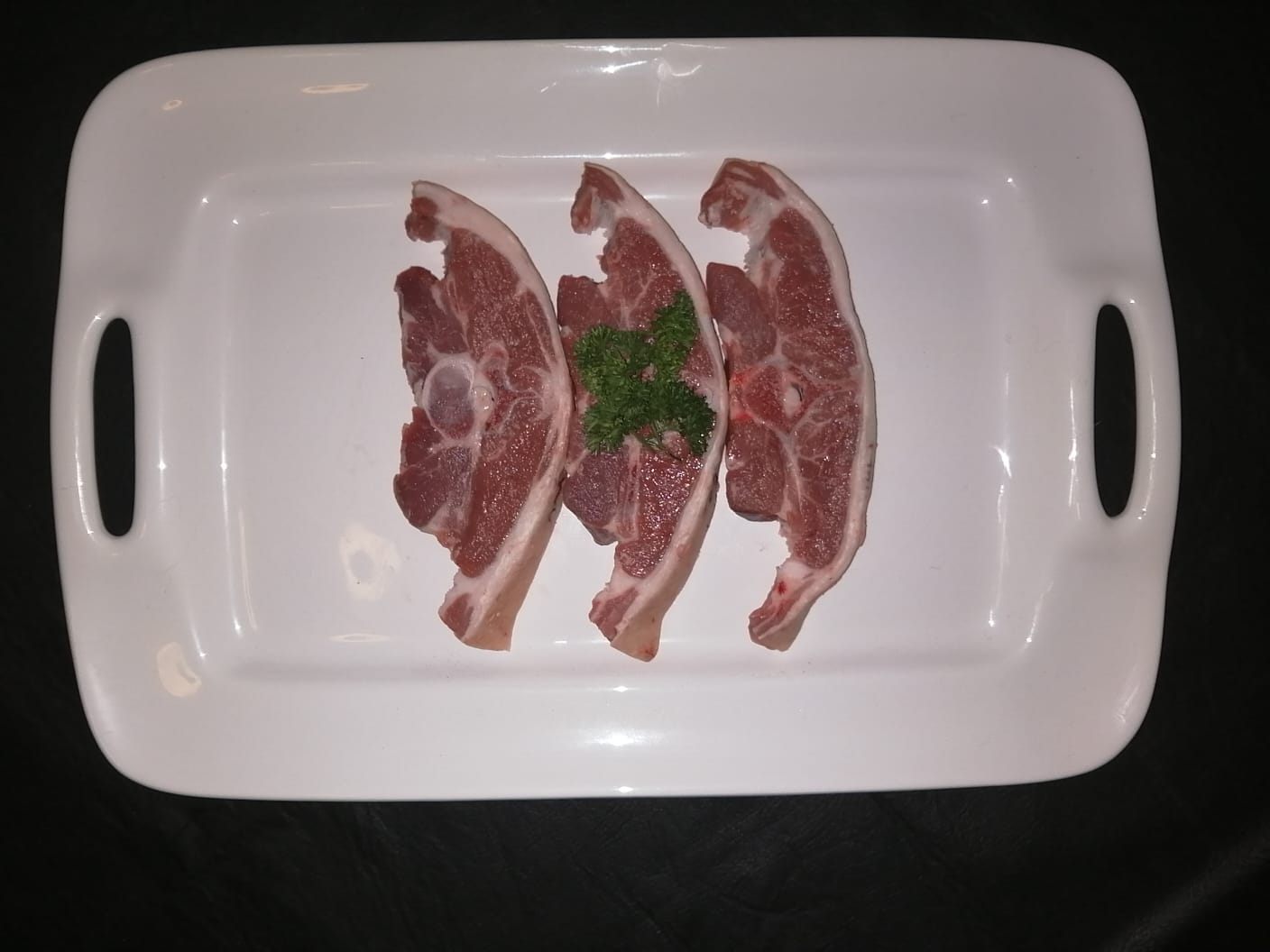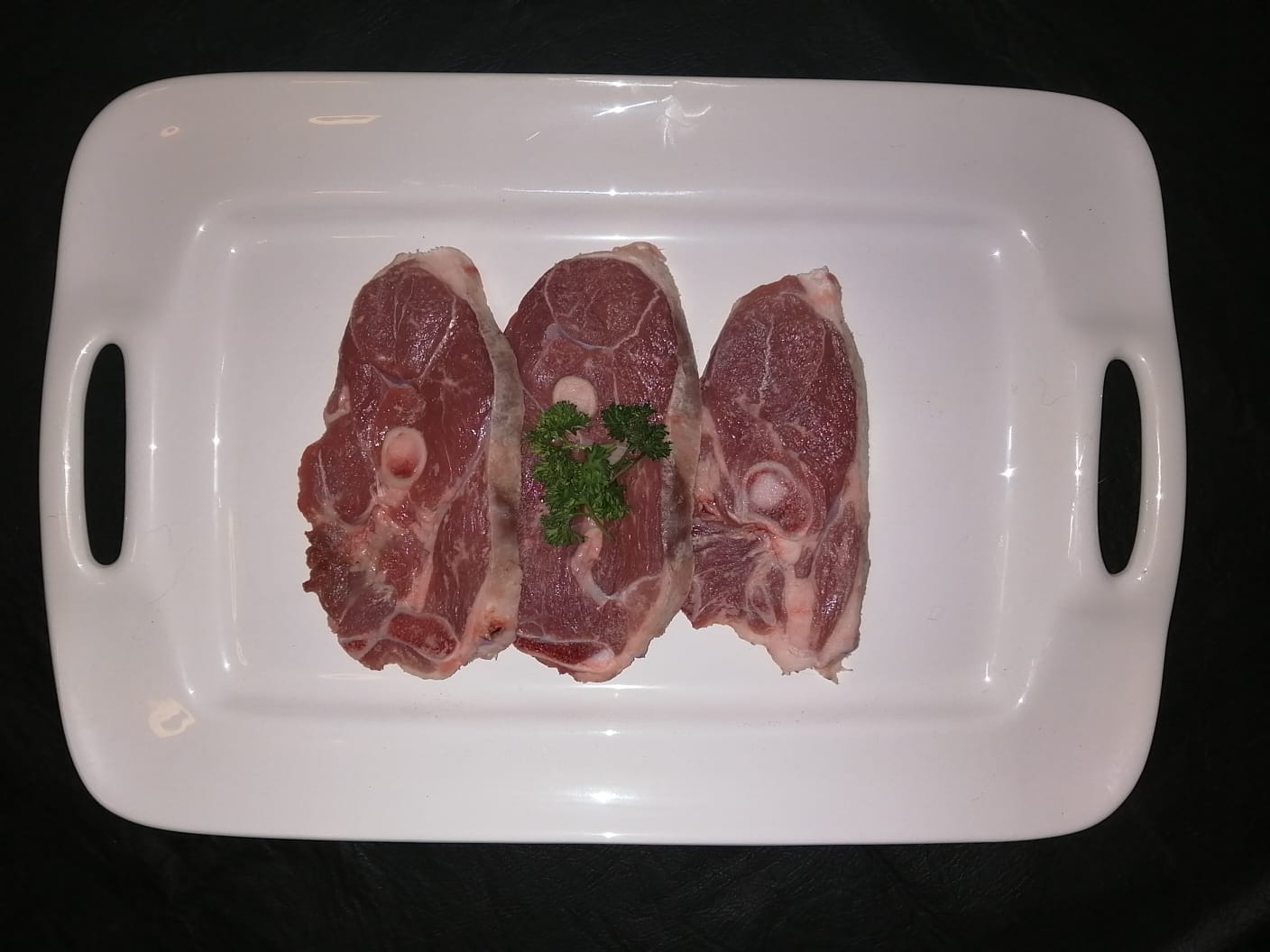 PORK PRODUCTS
When we think of pork the following comes to mind, succulent roasted pork baked in the oven or Texan steak chop sizzling on the braai.
Method of cooking
Grill | Roast | Fry |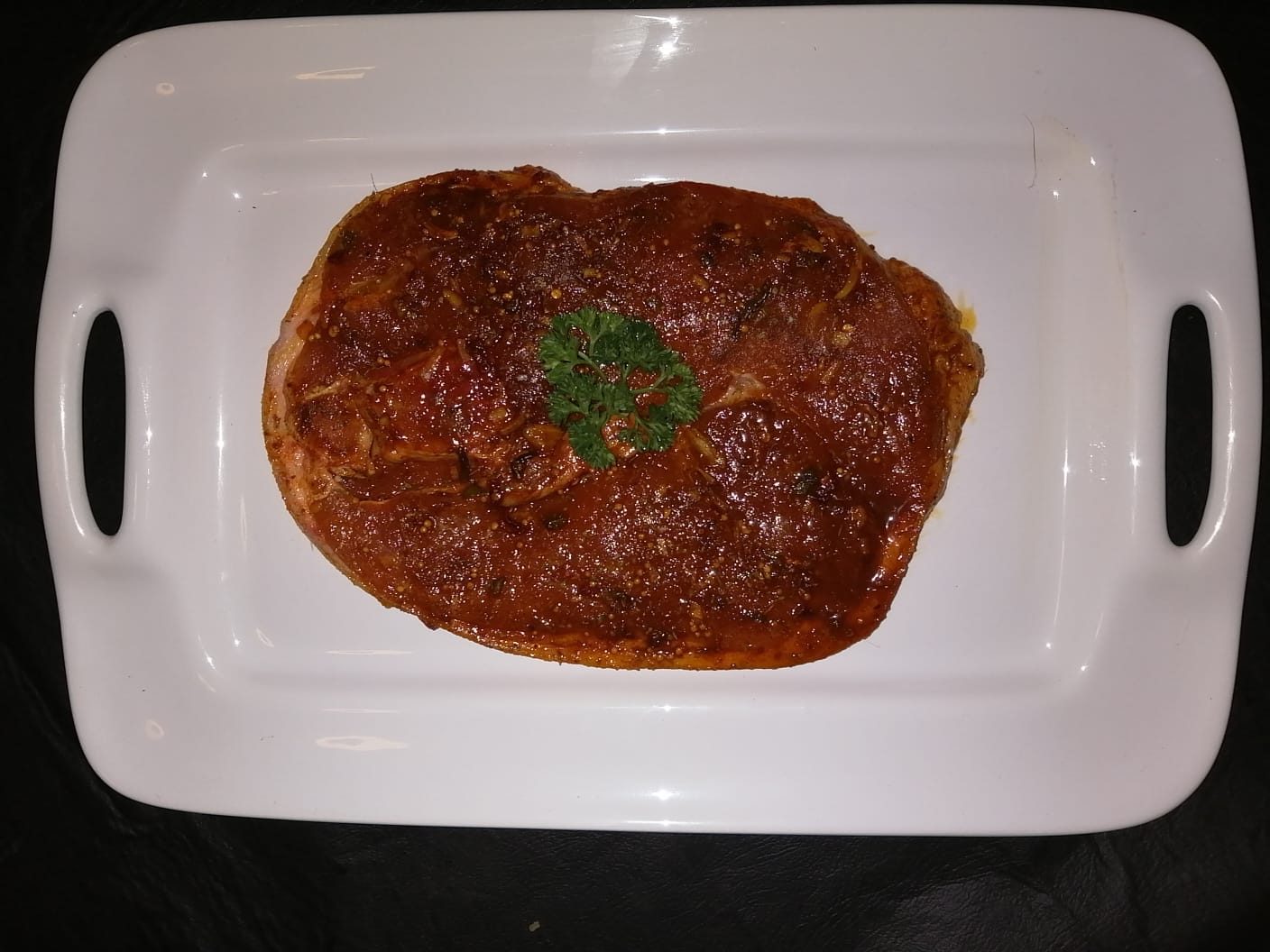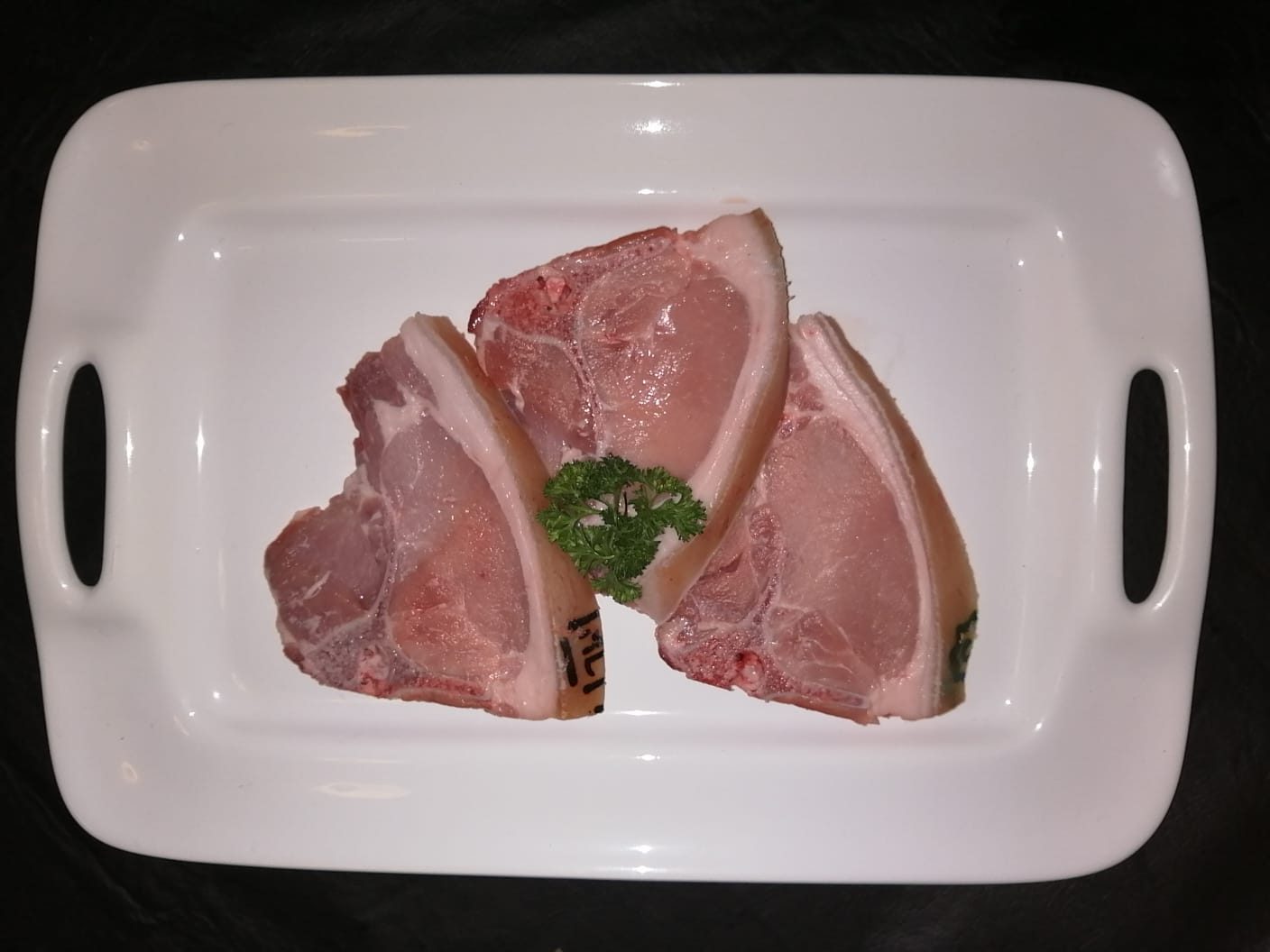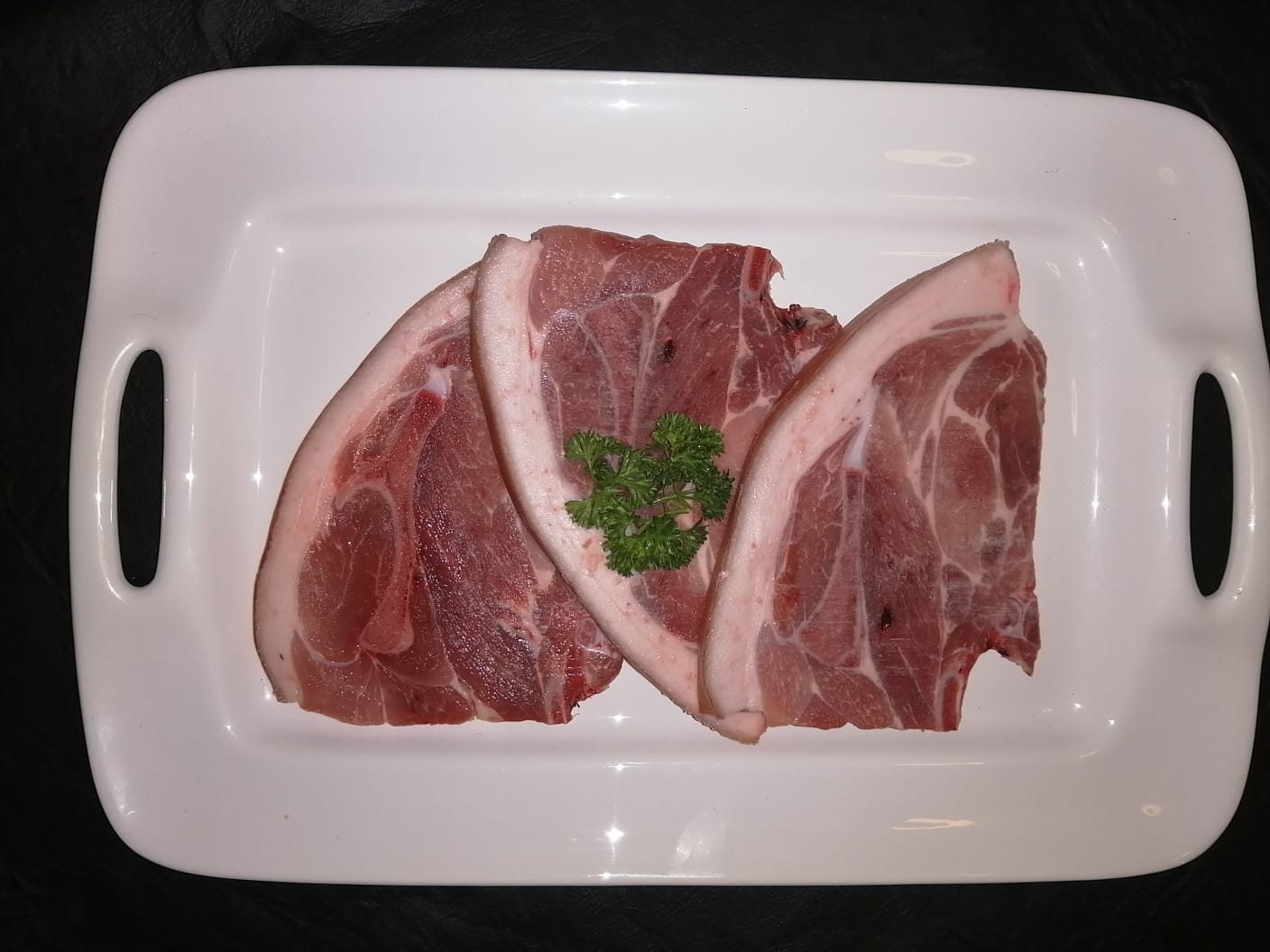 CHICKEN PRODUCTS
Most people do not eat red meat and this is the best option to choose. You think of chicken the following comes to your mind Sunday chicken baked in the oven with roast potatoes and veggies. A flavor option is also chicken stirfry in a pan, it is quick and easy to make.
Method of cooking
Grill | Roast | Fry |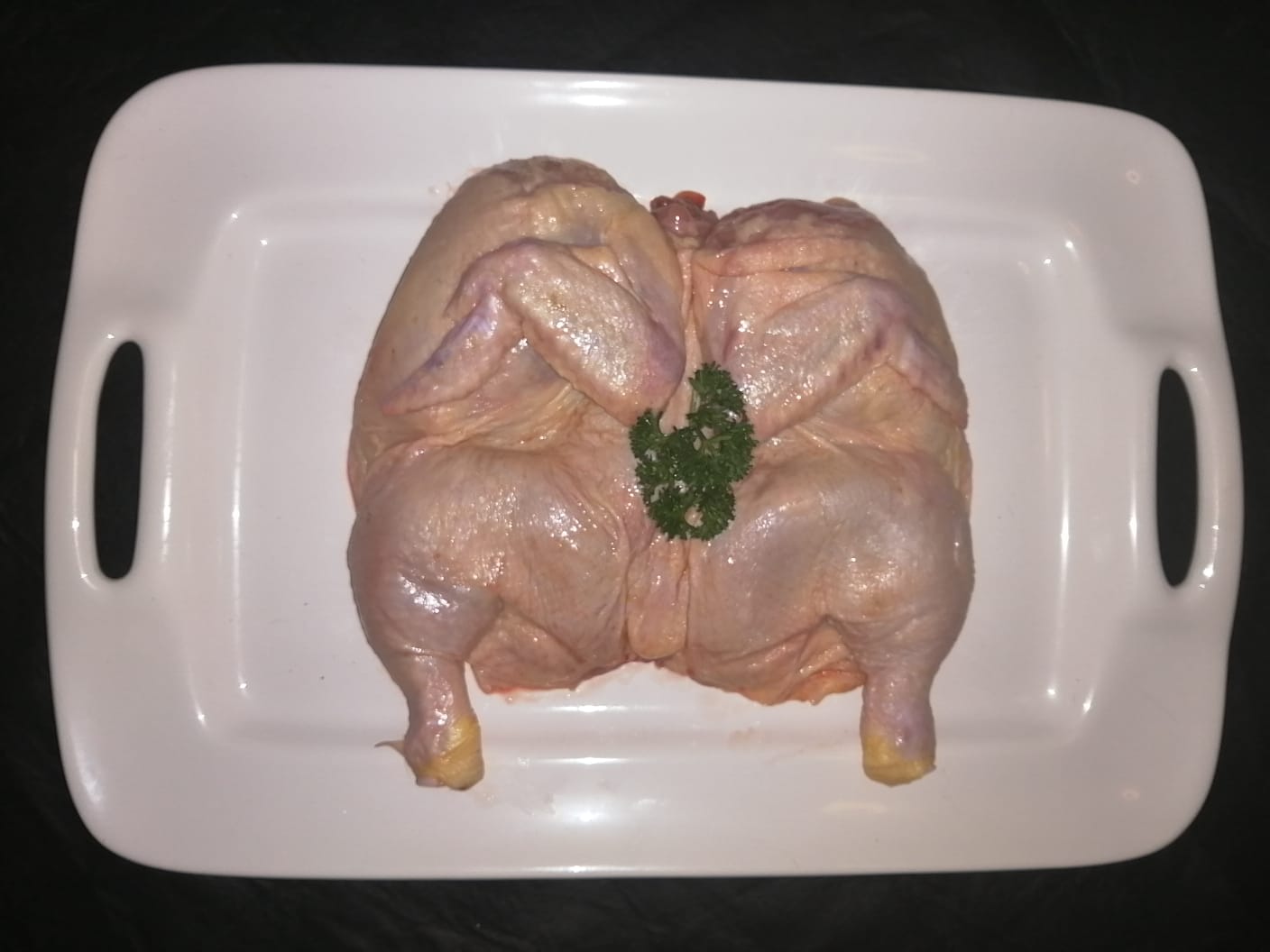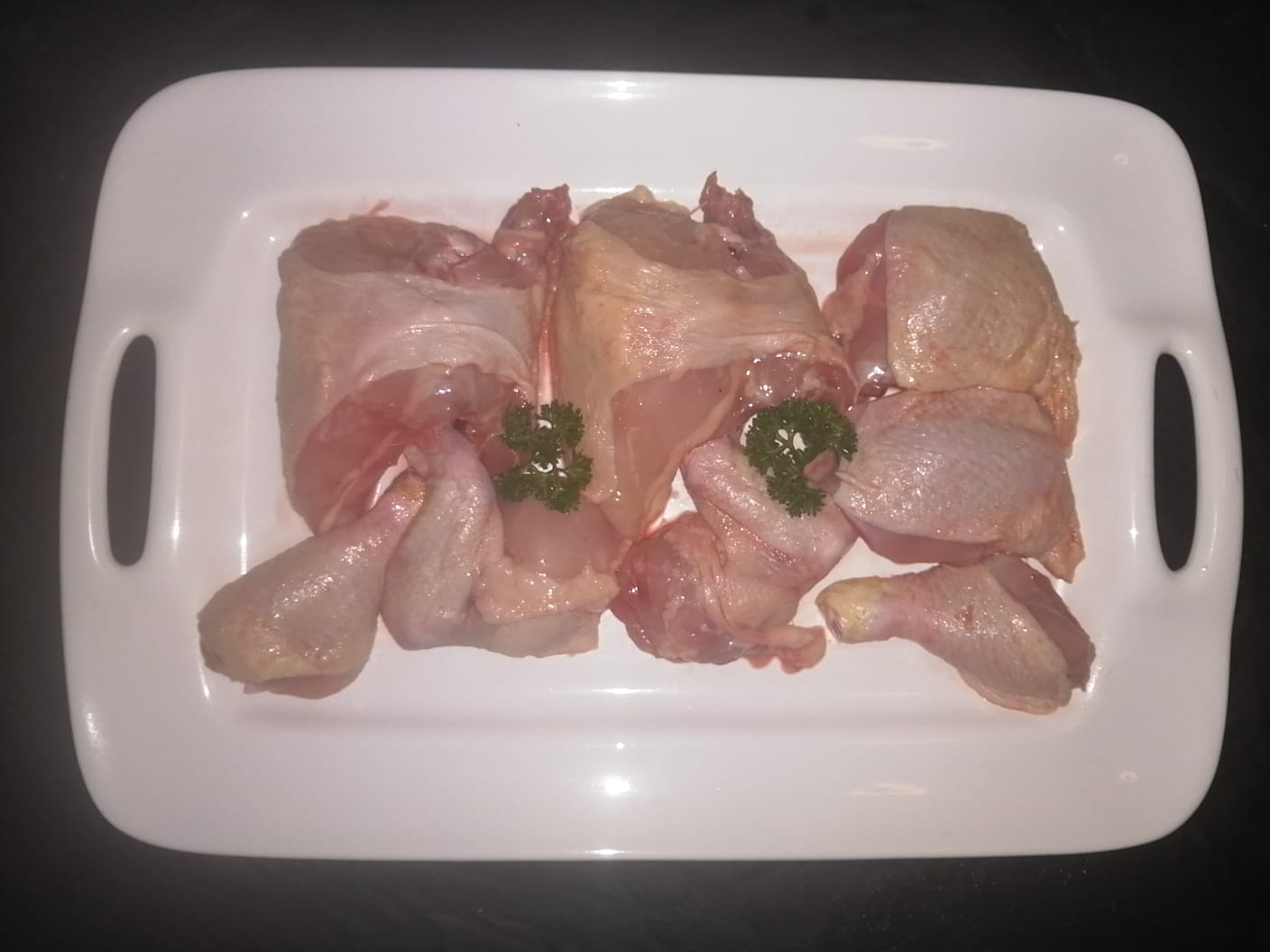 VARIATY OF SAUGES FLAVORS AVAILABLE
Sout & Pepper Chili Kaas Wors
ACCESORIES FOR YOUR BRAAI
While shopping for your meat we have salads & garlic bread available for your braai. All accessories are daily freshly prepared in our butcher shop.
Salads:
Potato salad | Carrot salad | Noodle salad |
Garlic Bread: Available in Large | Small
Plain | Chili |
Testimonials from clients on Google Reviews
See what our satisfied clients are saying about us!
Dee E Silva
Oom Schalk se droe wors and biltong are amaaazing. Meat is cut on order. Looove this butcher. Thank you Oom Schalk & Johan for the amazing service.
Lorraine de Beer
Meat good quality and the prices are reasonable. Services good.
Jennifer Ludick
Everything there is just delicious, the best sausage.
Adri du Toit
Johan I want to thank you for top-quality meat with excellent service. You guys are tops.
Miranda Coertzen
Our holiday planning for a park holiday always has a twist. Our drive from the Cape and buy meat is a challenge. I happened to come across Oom Schalk se slaghuis website and ordered meat. Not only was the service excellent, but the meat was also tasty, well-cut, vacuum packed, and frozen. Johan even opened the butcher shop on Sunday for us. Absolutely profitable service.
Jaco Klopper
Very helpful and friendly.
Chris Lessing
Very good, it is a pleasure to buy there.
Natie de Wet
Profile
Friendly service and good quality meat at a good price.
Tiaan Marais
The place is good for shopping.